Posts for tag: floss
By Murphy Dental Group
July 02, 2014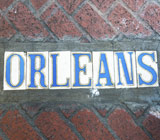 Think of New Orleans, Louisiana, and what comes to mind? The sound of jazz pouring out from a nightclub in the French Quarter… the smell of shrimp boiling in a spicy gumbo… the fresh feeling you get after you've cleaned between your teeth with dental floss?
You may not know it, but besides its culinary charms and musical mojo, New Orleans has another claim to fame: It's the historical home of dental floss. In the early 1800's, a pioneering dentist by the name of Dr. Levi Spear Parmly recommended that his patients clean between their teeth with a silken thread. Long before the role of oral bacteria was recognized, it was Dr. Parmly's belief that cavities were caused by foreign material on the tooth surfaces. But it took until nearly the end of the century for his invention to become available in handy dispensers. And the rest, as they say, is history.
Today, of course, we know much more about the causes and treatment of tooth decay. For example, we know that harmful bacteria in plaque — the sticky biofilm that builds up on your teeth in the absence of effective cleaning — release chemical substances that erode tooth enamel; this causes cavities (tiny holes in the tooth) to begin forming. We also know that while brushing alone helps remove plaque, it's far and away more effective when combined with flossing.
Yet there's one thing we're still not sure of: Why don't more people use dental floss regularly? Did you know that with careful attention to your oral hygiene, tooth decay is almost completely preventable? Plus, dental floss is now available in many different varieties: It's no longer made of silk, but can consist of nylon or gore-tex thread; it comes waxed or unwaxed, round or flat… even flavored like mint or bubble gum!
So here's our suggestion: Find a style of dental floss you like, picture yourself on Bourbon Street… and spend a few minutes flossing every day. Your teeth will say "merci beaucoup."
If you would like more information about flossing and cavity prevention, please call our office to schedule a consultation. You can learn more in the Dear Doctor magazine article "Tooth Decay."
By Murphy Dental Group
June 17, 2014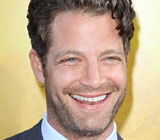 As one of America's most beloved go-to guys for inspiration on the latest interior design trends, Nate Berkus has written a highly successful book, Home Rules: Transform the Place You Live Into a Place You'll Love; he is a contributing editor to O Magazine; and he is currently hosting his own television program, The Nate Berkus Show. He is also recognized for his eye-catching smile.
During a recent interview with Dear Doctor magazine, Berkus opened up about the facts behind his trademark smile. While his smile is all-natural — he never wore braces or had any cosmetic work done — he gives credit to his childhood dentist for the preventative healthcare he received as a young boy. "I'm grateful for having been given fluoride treatments and sealants as a child," he said. Nate also shared the important flossing advice he learned from his dentist that he still follows today: "Floss the ones you want to keep."
Why is flossing so important?
Flossing is crucial because it remains the most effective method for removing plaque from between teeth, where the toothbrush can't reach. It is also an important part of keeping your gums healthy so that you can avoid periodontitis (gum disease). You should floss at least once a day either before or after you brush your teeth. If you see blood after flossing, it may indicate that you have periodontitis, or it may mean that you are flossing too harshly. Remember, you need to use a delicate hand and a proper technique when brushing and flossing to avoid damaging your teeth and gums.
To learn more about flossing, including step-by-step instructions with photos, you can continue reading the Dear Doctor magazine article "Flossing — A Different Approach." Or you can contact us today to schedule an appointment so that we can conduct a thorough examination, review your brushing and flossing techniques, and discuss any questions you have as well as treatment options. As needed, we will work with you to teach you the proper brushing and flossing techniques so that you feel confident before you leave our office. And to read the entire interview with Nate Berkus, please see the Dear Doctor magazine article "Nate Berkus."