Posts for: June, 2015
By Murphy Dental Group
June 16, 2015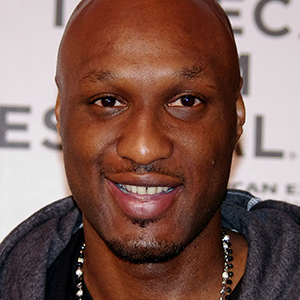 Professional basketball player Lamar Odom is sometimes known as "the candyman" because of his notorious fondness for sweets. But when his sweet tooth finally caught up with him — in the form of a mouthful of decayed teeth — the six-foot-ten-inch, 230-pound hoops star admitted that he had been avoiding treatment… because he was afraid of going to the dentist!
It took two Kardashians (Khloe and Kim) and a painful toothache to finally persuade Odom to sit in the chair. Once he did, it was found that he needed a root canal, a wisdom tooth extraction, and several fillings. Yet the fretful forward sailed through the whole set of procedures in a single visit, and walked out with a big smile afterward. How did his dentists make that happen?
Put it down to the "magic" of sedation dentistry. With anxiety-relieving medications that can be delivered orally (in pill form or by gas) or intravenously (into the bloodstream), the techniques of sedation dentistry can help even the most fearful patients get the dental care they need. That's good news for about 50 percent of the population, who admit they're at least somewhat afraid of the dentist — and even better for the 15 percent who avoid dental care completely due to their fear.
Dentists have a number of ways to ease apprehensive patients through a dental visit. An oral anti-anxiety drug can be given in pill form about an hour beforehand. Nitrous oxide (sometimes called "laughing gas"), which is administered by a mask placed over the mouth or nose, may also be used to relieve anxiety. The calming effects of these medications help make any nervousness melt away — and in many circumstances, mild sedation is all that's needed to ease the fear.
For lengthier or more complex procedures, intravenous (IV) sedation may be recommended. Unlike deeper (unconscious) sedation, IV sedation doesn't cause "sleep." Instead, it puts you in a comfortable semi-awake state, where you can still breathe on your own and respond to stimuli… but without feeling any anxiety. And when the procedure is over, you probably won't have any memory of it at all.
IV sedation can be administered by dentists who are specially trained and equipped with the proper safety equipment. While sedation is being provided, you will be monitored at all times by a dedicated staff member; when it's over, you will rest for a while as the medication quickly wears off. Then (as is the case with oral sedation), you'll need another person to give you a ride home.
Does sedation dentistry really work? Lamar Odom thinks so. "I feel so much better," he said when his 7-hour procedure was over. "I feel like I accomplished something."
If you would like more information about sedation dentistry, please contact us or schedule an appointment. You can learn more by reading the Dear Doctor magazine article "Oral Sedation Dentistry."
By Murphy Dental Group
June 01, 2015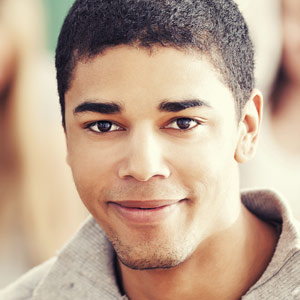 Besides reduced biting and chewing function, a missing tooth can cause an embarrassing inhibition to healthy social interaction. This can be especially so for teens who greatly value peer relationships and acceptance.
Be that as it may, we typically discourage a permanent replacement for teens with a missing tooth, particularly dental implants. While we value a patient's psychological needs, the long-term effect on dental health may be too great to advise otherwise.
The effect we're concerned with involves jaw growth and development. Although a person's permanent teeth have usually all erupted by early adolescence, the jaws continue to grow until the late teens or early twenties. Natural teeth can adapt to this growth because the periodontal ligament that holds them in place allows for incremental tooth movement. The teeth move in response to jaw growth and are thus able to maintain their proper relationship and alignment in the jaw as growth occurs.
Dental implants, on the other hand, are imbedded into the jaw bone: they, therefore, can't move like natural teeth and thus can't adjust their position with jaw growth, particularly the upper jaw as it grows forward and down. This can result in the implants appearing as though they are left behind or retreat into the jaw. It can also affect the position of the gums and inhibit their growth around the implants.
It's best then to hold off implants and other permanent restorations until the jaw has finished developing. That, however, isn't always easy to determine: specialized x-ray diagnostics may help, but it's not an exact science. Your input as a parent will also be helpful, such as whether you've noticed the end of growth spurts (not changing clothes or shoe sizes as often) or your child's recent similarity in appearance to other adult members of your family. It thus becomes a judgment call, based on examination and experience, as to whether it's safe to proceed with implants — and may require erring on the side of caution.
In the meantime, there are temporary restorations that can improve appearance while you wait for the appropriate time to undertake a permanent restoration. Two of the most useful are removable partial dentures (RPDs) or a bonded bridge, a less invasive form of the traditional bridge. With a proper assessment we can advise you on which option is your best choice.
If you would like more information on tooth restorations for teenagers, please contact us or schedule an appointment for a consultation. You can also learn more about this topic by reading the Dear Doctor magazine article "Teenagers & Dental Implants."