Posts for: March, 2014
By Murphy Dental Group
March 24, 2014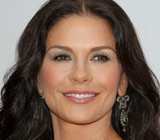 She received an academy award for best supporting actress in Chicago (2002); she regularly stars in big Hollywood films like Oceans Twelve and Side Effects. And she's been named one of People magazine's "most beautiful people" of the year… a total of five times so far. According to big-screen heartthrob Antonio Banderas, "She has one of the most beautiful close-ups in cinematography today."
So would it surprise you to learn that Catherine Zeta-Jones had a little help from cosmetic dentistry along the way? In her childhood, the actress said, "I was teased because I had a really flat-looking nose, and before I got braces, my teeth used to stick out a bit." According to press reports, she has also had various dental treatments to make her teeth look whiter and more even.
Because she's been in the spotlight since a young age, Zeta-Jones had her cosmetic dental treatments performed over a number of years. But if you're unhappy with your smile right now, there's no need to wait: Getting a complete "smile makeover" starts with a consultation at our office. How does it work?
We begin with a thorough dental exam to check for any underlying issues, and some basic questions, including: What do you (and don't you) like about your smile? Are your teeth as even and as white as you'd like them to be? Is your smile too "gummy", or do the teeth seem too large or small in proportion to your facial features? Do gaps, chips or cracked teeth detract from your appearance?
Next, working together with you, we can develop a plan to correct any perceived problems in your smile. We've already mentioned two of the most common ways to enhance a smile that's less than perfect: orthodontics for straightening crooked teeth, and whitening treatments for a more brilliant smile. If your teeth are otherwise healthy, both treatments can be performed at any time — in fact, more and more of today's orthodontic patients are adults.
Other treatments that are often used include cosmetic bonding to repair small to moderate chips or cracks in teeth; crowns (caps) to restore teeth with more extensive structural damage; and veneers to remedy a number of defects — including discoloration, small irregularities in tooth spacing, and even teeth that appear too long or too short. Plus, we have even more procedures designed to remedy specific dental issues.
Will having a better smile get you on the "most beautiful people" list? We can't say for sure. But we think you'll feel better about yourself… and people will notice.
If you would like more information on smile makeovers, please contact us or schedule an appointment for a consultation. You can learn more in the Dear Doctor articles "The Impact of a Smile Makeover" and "Great Expectations — Perceptions in Smile Design."
By Murphy Dental Group
March 14, 2014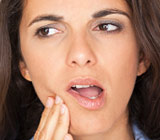 Is it a root canal problem, a gum infection, or both?
Sometimes it's difficult to pinpoint the source of tooth pain; it can result from an infection of the tooth itself, or of the gum, or even spread from one to the other. Identifying the origin of a toothache is important, however, so we can choose the right treatment and do all that we can to save the tooth.
When a tooth becomes decayed, bacteria can infect the sensitive, living nerve tissue deep inside the tooth known as the root canal. This condition is called an endodontic ("endo" – inside; "dont" – tooth) problem. The infection inside the tooth can spread to the periodontal ligament ("peri" – around; "dont" – tooth) that encases the tooth and attaches it to the jawbone. Occasionally, infection of endodontic (root canal) origin can spread out from the end of the tooth root all the way up the periodontal ligament, and into the gum.
The reverse can also happen: dental pain can originate from periodontal (gum) tissues that have become diseased. Gum disease is caused by a buildup of bacterial biofilm (plaque) along the gum line. It results in detachment of the gums along the tooth surface. In advanced cases, this bacterial infection can travel into the nerve tissues of the dental pulp through accessory canals or at the end of a tooth.
To figure out where pain is coming from when the source is not obvious, we need to take a detailed history of the symptoms, test how the tooth reacts to temperature and pressure, and evaluate radiographs (x-ray pictures).
Unfortunately, once dental disease becomes a combined periodontal-endodontic problem, the long-term survival of the tooth is jeopardized. The chances for saving the tooth are better if the infection started in the root canal and then spread to the gums, rather than if it started as gum disease that spread into the root canal of the tooth. That's because in the latter case, there is usually a lot of bone loss from the gum disease. Effectively removing plaque from your teeth on a daily basis with routine brushing and flossing is your best defense against developing gum disease in the first place.
If you would like more information about tooth pain, gum disease or root canal problems, please contact us or schedule an appointment for a consultation. You can also learn more about this diagnostic dilemma by reading Dear Doctor magazine's article "Confusing Tooth Pain."